I get asked this a lot, "What combination of services do I need to rank my site?"
Even though this depends from site to site, this guide will point you in the right direction.
These are services I personally use.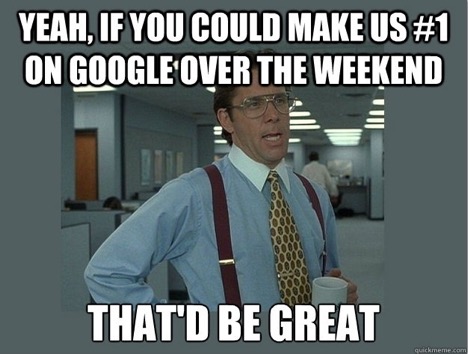 Often neglected by most people, on page SEO is as important as off page SEO.
On page SEO requires a more technical approach than off page SEO, and it's something that isn't sexy and it takes time. 
I don't offer any service on this, I only do it for my personal clients, as it's very time consuming, however, you can find some great sellers on Legiit that do so.
On page SEO, is about having quality and in depth content, making sure that content has several of your keywords in there, that you're using H1 and H2 headers, relevant images and videos, making sure the alt text on the images/videos have your keywords, having the metadata description for all pages filled in (you can use a plugin called Yoast SEO to get that done) & much more (it's very time consuming).
Chris M. Walker has a great service for this here. It's more of an analysis and he doesn't actually do the work, however, it's great for you to get an idea of what needs fixing
If you want a more on hands service, where the person will actually go through your website and fix things, this service is great.
A speedy site is also important, you can get it done here.
Step 2 - The Foundations (Your first links)
Once you have your site properly optimised regarding the on page SEO, it's time to build your first links.
These links will scream to Google you have a  brand.
These links are meant to be created using branded and naked URL anchors. Here's my recommendation for anchor text percentages when building links: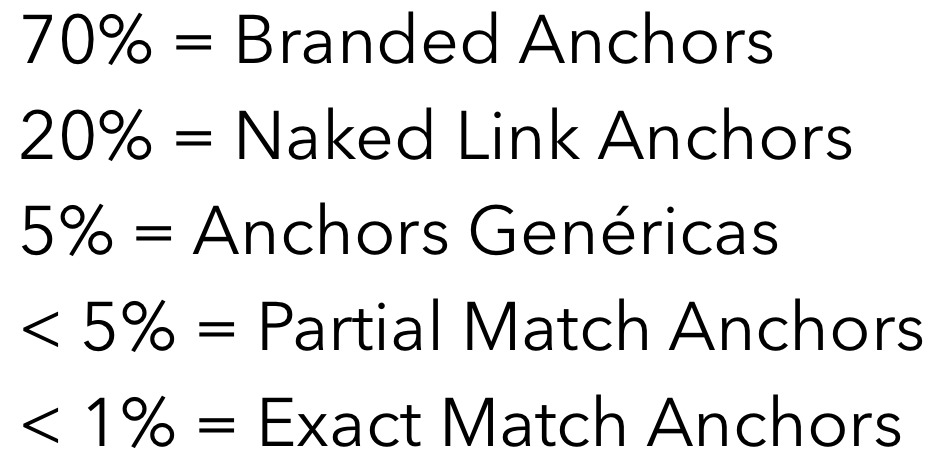 Why should you start with foundation links?
1. They'll help you rank your site for your brand name.
2. They count as links, so you're creating trust in Google's eyes and building an authoritative presence online.
3. You're diversifying your anchor text profile, this means you can use exact match anchor, or partial match anchors on the more powerful links you'll build later on.
I have to recommend myself on this one. This service has 100 foundation links, that are manually built, one by one. They're great for laying out your foundations.
You can also mix in some .edu & .gov links, as well as Web 2.0 profile links, to diversify even more your link profile.
Social signals are key to any link building strategy.
A social signal is not a post on social media, it's engagement on that post (likes, shares, re-tweets, pins, +1's etc…)

These shouldn't be used once and then forgot about, it should be a monthly thing.
Social signals are great for helping links to index as well as letting Google know that your site/pages have social relevancy, in other words, they're "what's hot right now".
I have to recommend myself again, since I'm the only seller on Legiit offering a social signals package which includes 8 different social media platforms, you can find it here.
Step 4 - Google Friendly POWER Links
These are links that are completely white hat and come from extremely strong properties.
These are links from sites like Amazon.com, with metrics like this:

Yes, they're dofollow.
You're building powerful white hat links that move the needle, from strong authoritative sites. You don't want to do PBN links and Guest Posts just yet, firstly we start be creating links that are Google friendly.
These links come from platforms like Reddit, Telegram, Amazon, Teespring, Linkedin, Quora & more.
Step 5 - PBN Links & Guest Posts
Now we crank up the volume and bring in the big boys, PBN links and Guest posts.
Remember, you want to use exact match/partial match anchors here, and if you're using my anchor text percentages you won't have any problems.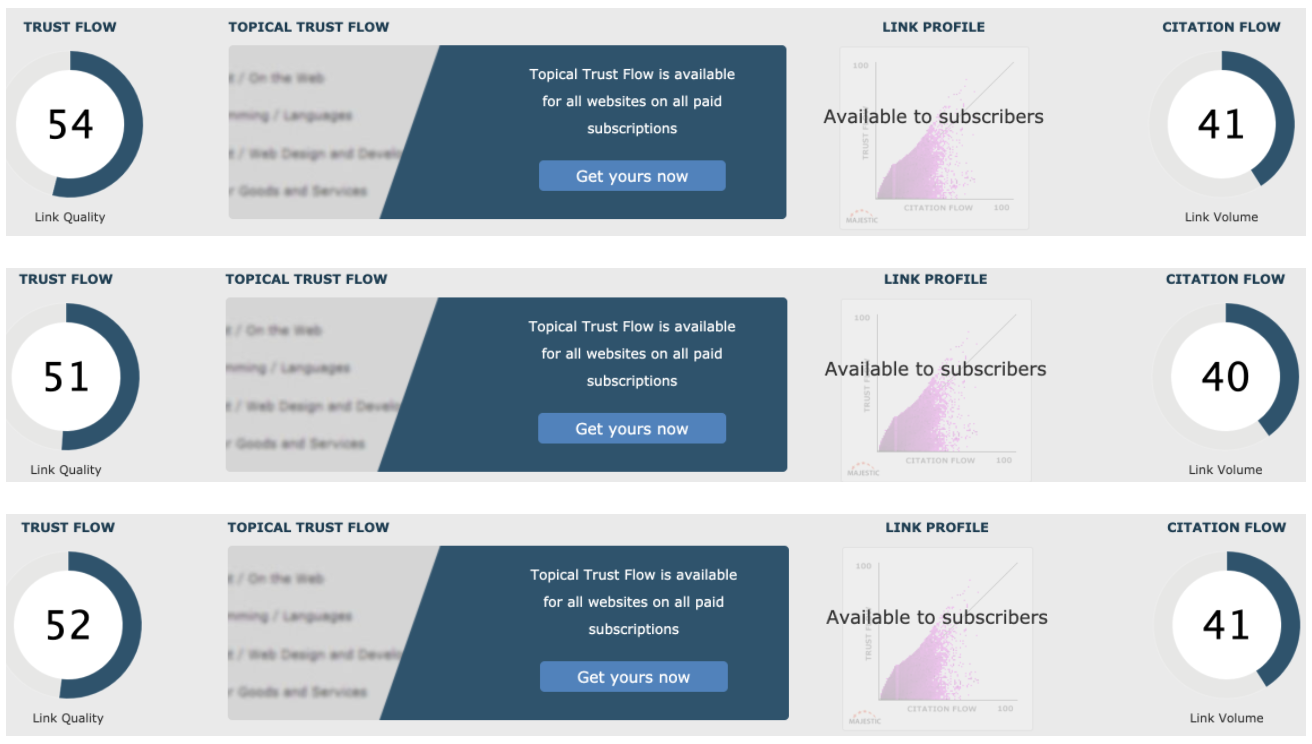 PBN links are extremely effective, and when used properly can get you ranked #1 crazy fast.
Then, you can create some guest posts. I'm talking BIG sites, like Microsoft and Buzzfeed!
Next Steps - Rinse, Repeat and Diversify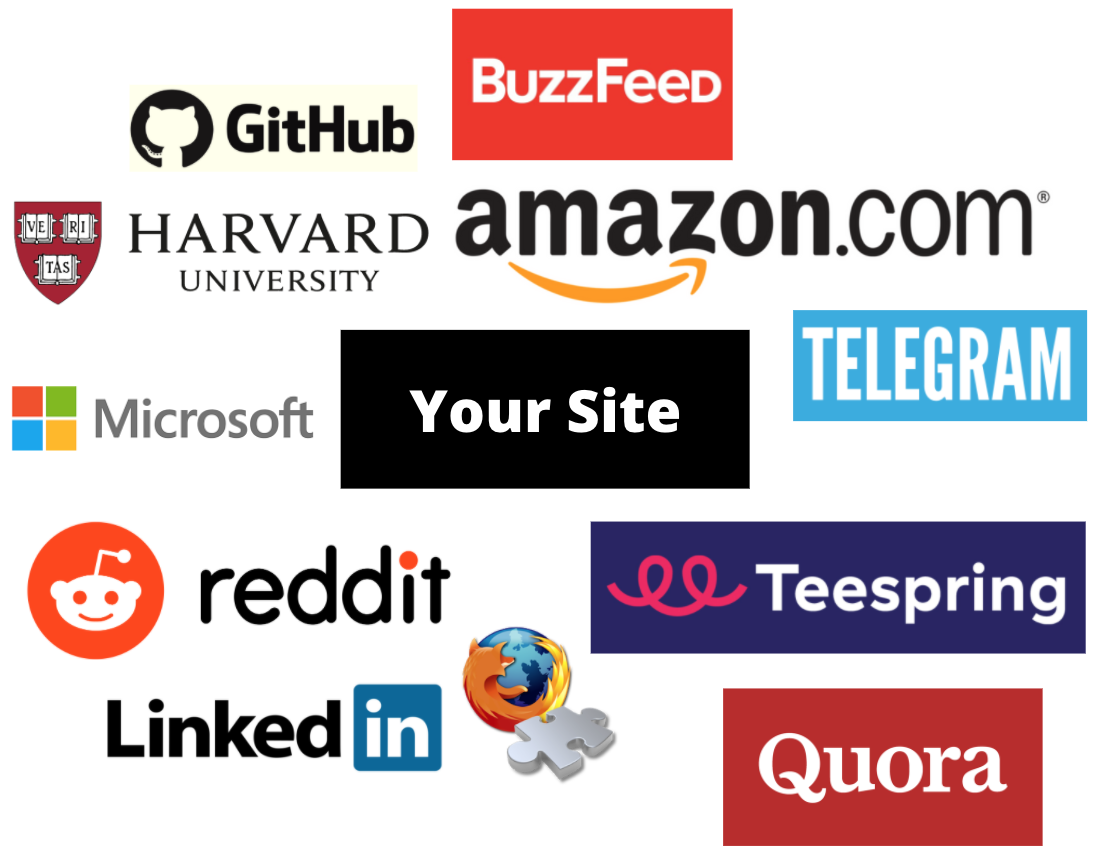 And as you add more and more diversity and power, you'll rank higher.
I offer an all inclusive package, you can click below to see it:  
Traffic also plays a big role in ranking sites, and the best way to get targeted traffic straight to your website, is by using Quora and Yahoo Answers.
Note: This is just a simple guide and it's meant to be followed with an open mind, plus, it can/will be updated often.
Remember to Keep It Simple!
If you want to receive coupons for the services above, type your email below.